"If you obey all the rules, you miss all the fun."
-Katharine Hepburn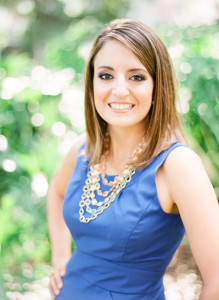 As the daughter of a college football player and a student during the Florida State Seminoles' most glorious football years, Tracie Domino always thought she was going to work for the National Football League.  During grad school she was thrilled to get an internship with the reigning Super Bowl Champion Tampa Bay Buccaneers and thought "this was it!"
By the end of the season she realized it was better to be a fan than an employee and decided to get as far away from the business side of sports as possible. She then took a position working with brides and grooms at one of Tampa's most prestigious venues.
Twelve years later, she has won multiple awards, been published nationally in print and on numerous blogs, and worked all across the US and Caribbean, but what means the most to her is making her clients feel like the star on their wedding day.
Tracie is a Certified Special Events Professional and has received industry accolades, including being selected as a featured speaker at the Engage!14 Luxury Wedding Business Summit in the Cayman Islands where she shared her experiences and advice on the topic of planning South Asian weddings.
She is the eight-time chair of the Outback Bowl Gridiron Gala, one of the most highly regarded business/social events in the Tampa Bay area.  She is also a member of The Junior League of Tampa, Leadership Tampa Alumni, and the national board of directors of the Florida State University Alumni Association. In addition, Tracie provides pro-bono services to the Pediatric Cancer Foundation and Southeastern Guide Dogs.
In case you were wondering, Tracie is still a huge fan of the NFL and rates her status as back-to-back champion of her annual football pool as one of her proudest achievements.