New Year's Eve and weddings are both such fun and memorable nights, so why not pair them together to make an unforgettable evening for your guests? Each occasion calls for a timeless celebration filled with loved ones, friends, and champagne. Watch as we combine the two to give your guests the most exquisite New Year's Eve party, while also making your debut as the new happy couple extra special.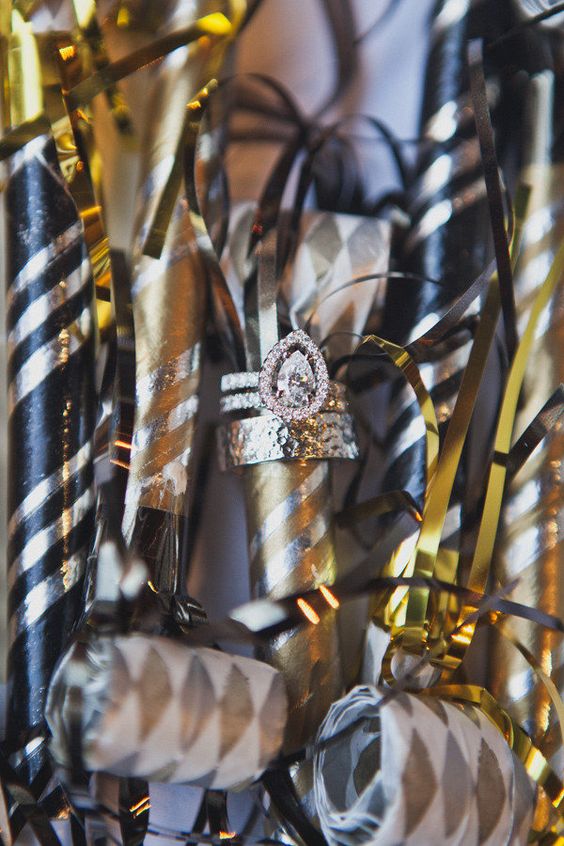 Photo Courtesy of Green Wedding Shoes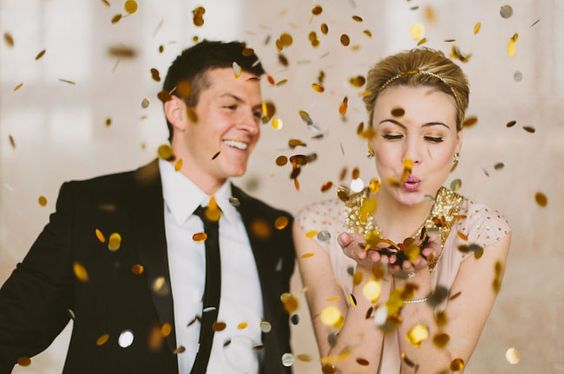 Photo Courtesy of Style Me Pretty
Champagne
Did we already mention champagne? New Year's is champagne intensive, and what a coincidence weddings call for the same protocol. Ring in the New Year with this elaborate champagne tower and a legendary bubbly toast that your guests will never forget.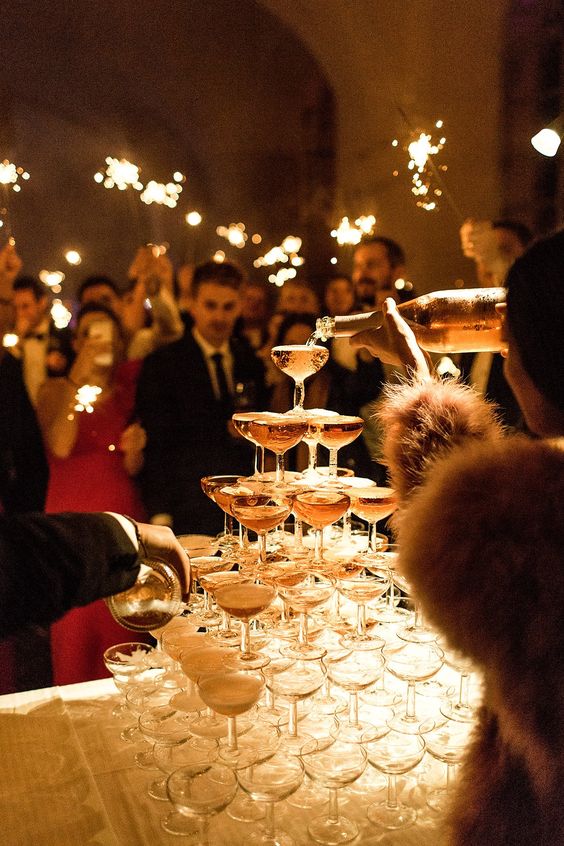 Photo Courtesy of Vogue
Invitations
Again, is there any better way to bring in the new year while also celebrating your big day? Loved ones will adore these elegant, classic invites. The simplicity of the stationary will provide a sneak-peek into what to expect on your wedding day. Carry the subtle gold-glitz design on these invites over into other wedding décor, like these tasteful table cards. Another fun idea to tie in the holiday is to incorporate these new year resolutions into the table numbers inspiring your guests for the new year.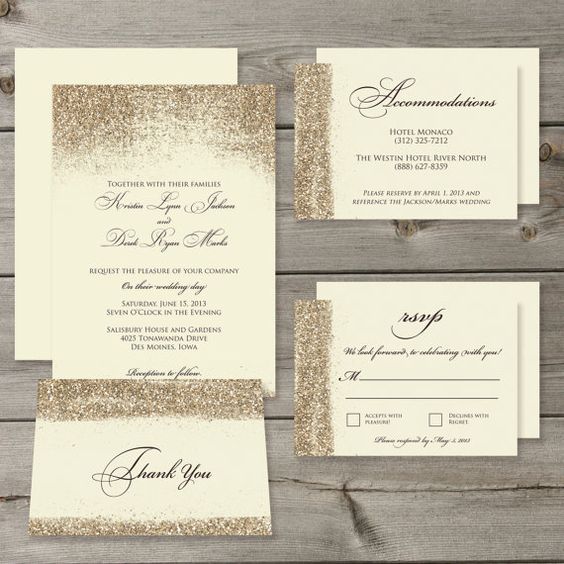 Photo Courtesy of Exclusive Wedding Invitation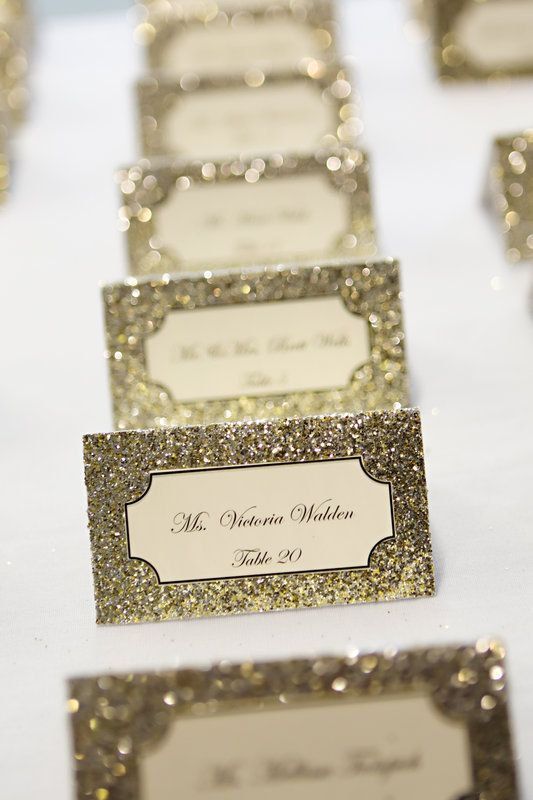 Photo Courtesy of Etsy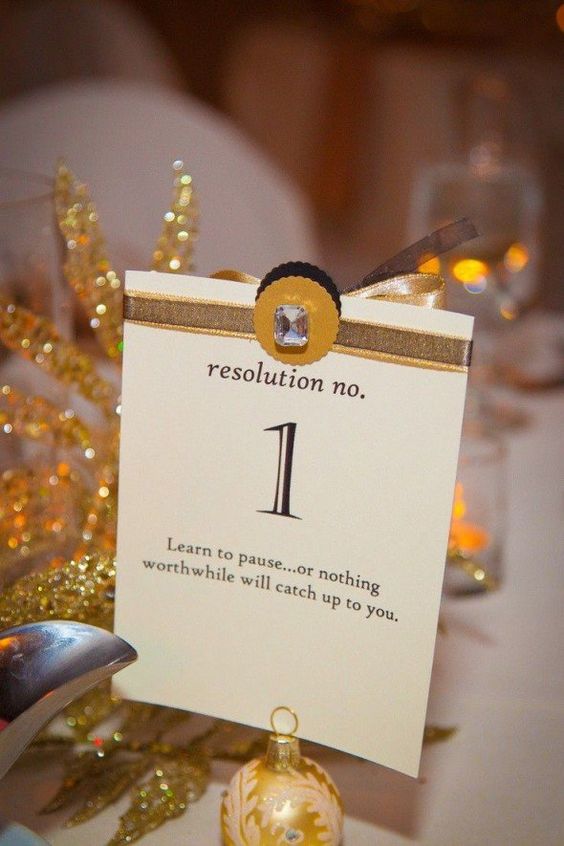 Photo Courtesy of Rustic Wedding Chic
NYE Signature Cocktail
Diverge from the gold and glitter momentarily to slide this staple drink into your bar menu. This cocktail of choice is sure to raise the spirits of your guests. Featured here is a Sparkling Cranberry-Orange Champagne Punch & here is the how-to instructions for this fruity, yet fabulous concoction.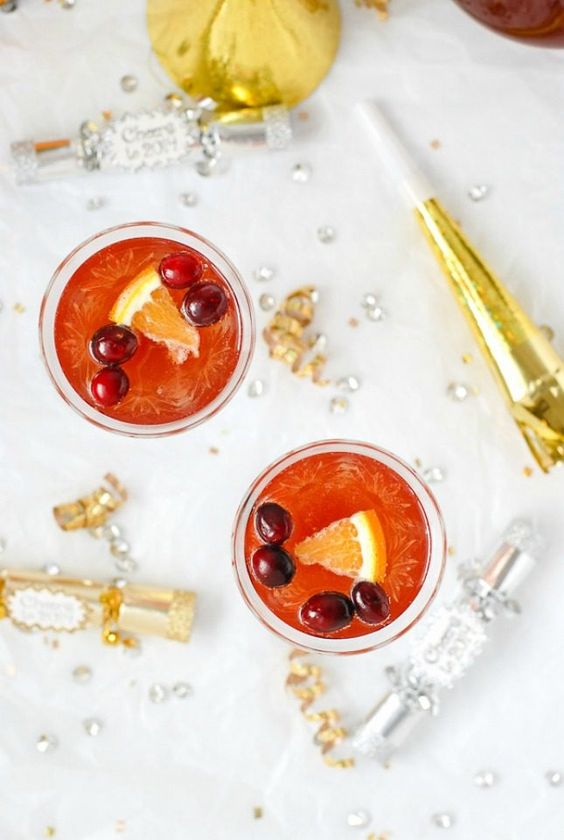 Photography & Recipe Courtesy of Boca Locavore
Ingredients
1 750ml bottle Brut Champagne or Sparkling Wine
1 25-ounce bottle Sparkling Cranberry juice (I used R. W. Knudsen brand)
¼ cup Citronage or Grand Marnier
Garnish: 1 orange, sliced, and a handful of fresh cranberries
Instructions
Combine the champagne/sparkling wine, cranberry juice and Citronage in a serving vessel. Garnish with orange sliced and cranberries.
Bridal Party Attire
Dress to impress at this spectacular holiday bash. Complementing the small gold accents found in your décor, these stunning bridesmaid dresses are really what make the whole theme so fluid across the board. We also love this adorable flower girl dress that seamlessly carries the same gold, sophisticated look. New Years Eve calls for the groomsmen to wear black tie.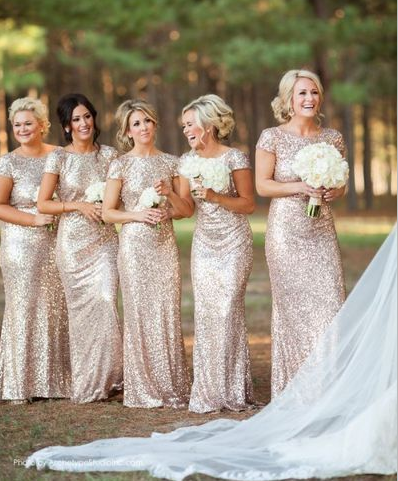 Photo Courtesy of Dream Dresses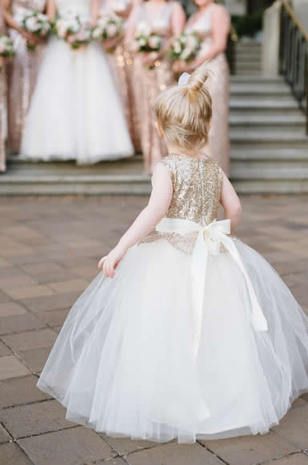 Photo Courtesy of Wedding Wire
Wedding Cake
Let them eat cake, and awe over its beauty too. The real cherry on top of this decadent day are these two cakes. These two iconic desserts stay true to the festive holiday ambiance, as well as pay true homage to your big day. The cake on the left executes the gold glitter celebratory look perfectly, but if it feels to over the top, opt for the cake on the right that offers simplicity and beauty at its finest.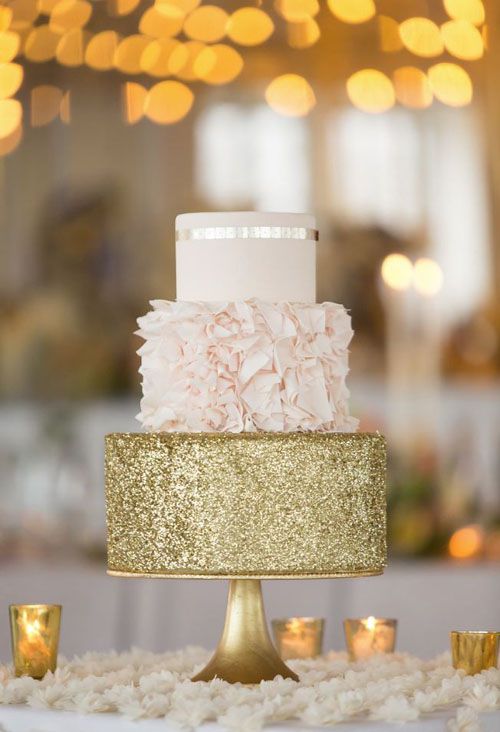 Photo Courtesy of Weddings Illustrated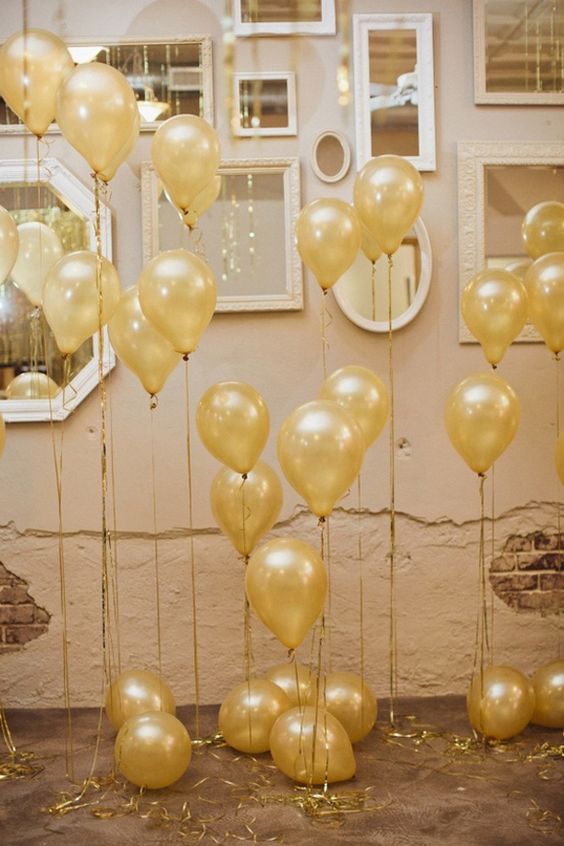 Photo Courtesy of Brittanickel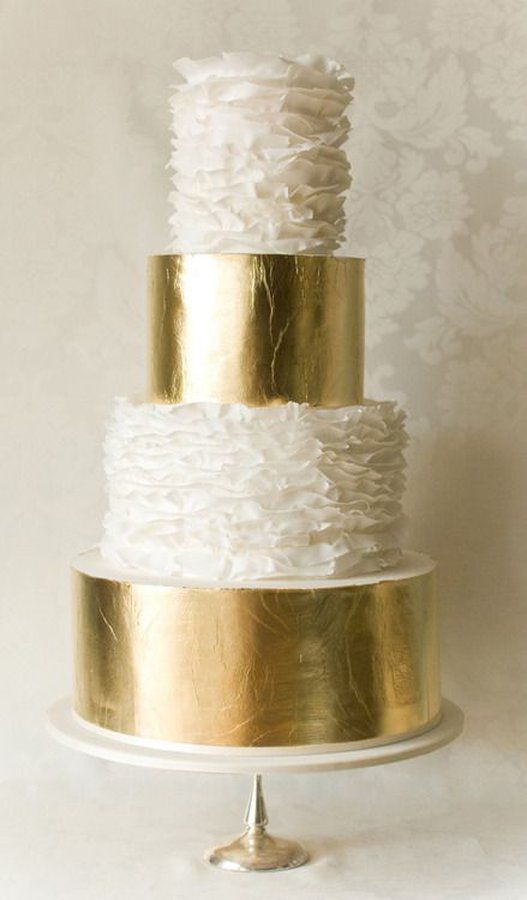 Photo Courtesy of On Site Receptions