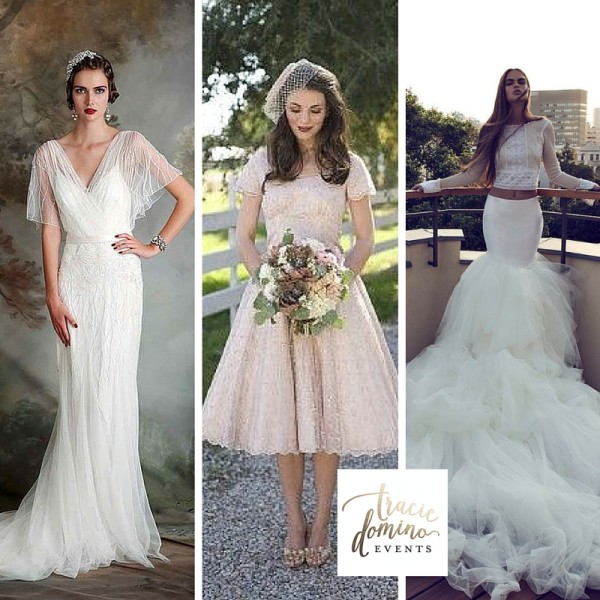 Bridal Gown Decade Details
(n) Bridal Gown: the most important dress a woman will ever wear.
With bridal fashion week in full swing, we thought it was the perfect time to discuss wedding gowns. With all the new trends, we wanted to highlight all the traditional and classic touches of yesteryear that still have our hearts – and are being reimagined into modern gowns. Contemporary fashion designers are taking inspiration from the bridal looks of the past and incorporating vintage details in modern looks. Here are some of our favorites.
1920s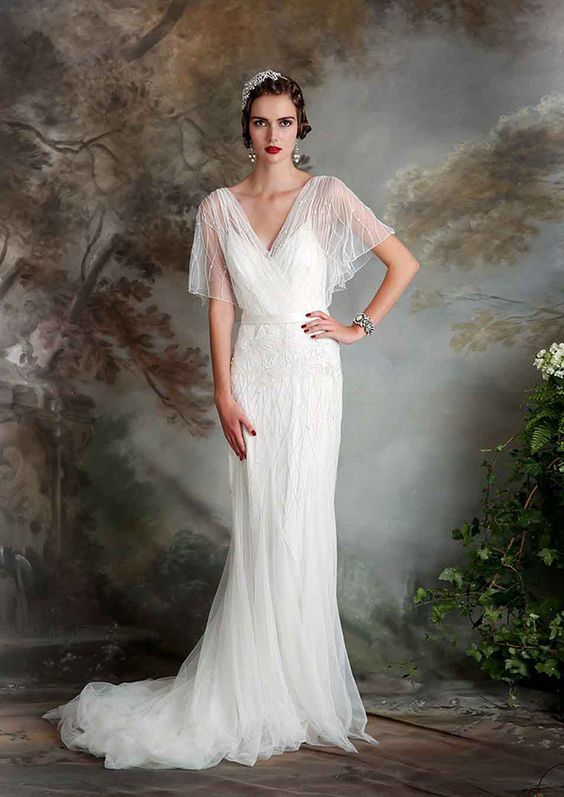 This vintage style Eliza Jane Howell dress emulates the roaring twenties to a T. The shimmering glitz paired with the gorgeous headpiece nods to vintage flair without it being costume-y.
1950s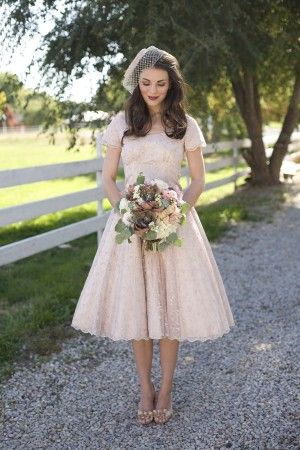 The time of Elvis and tea-lengths. This trend has just recently come back into style. We love this brides blush and scalloped dress and bird cage veil.
Photography by: Tonya Peterson
Dress by: Modest Couture by Elizabeth
1960s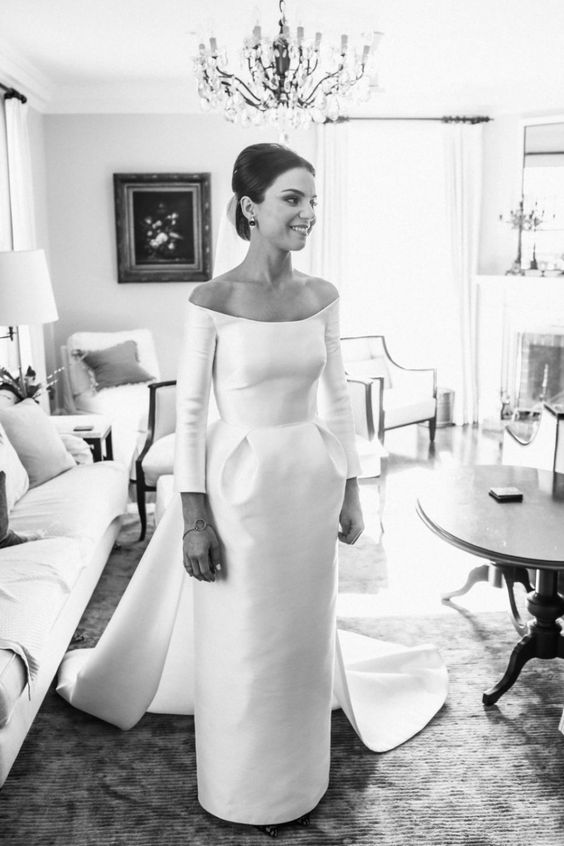 This 1960s inspired look is both sexy and timeless! The off shoulder neckline and three-quarter sleeves paired with the bumped up hairstyle reminds us of Jackie Kennedy.
Photo coutesy of The Lane – Real Weddings and Elise Hassey Photography
1970s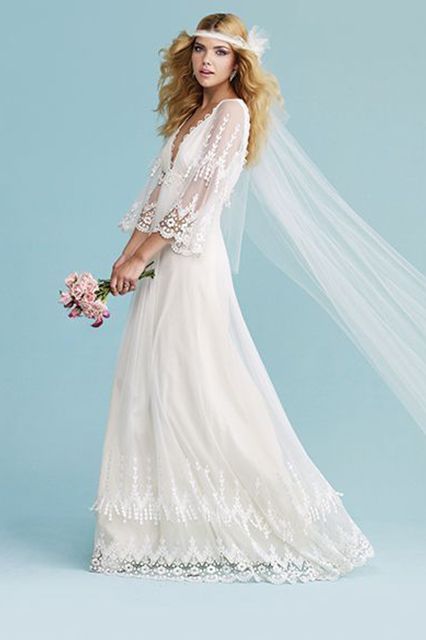 Similar to the boho trend today, 70s wedding dresses were all about comfort and flow. Try matching this lace embellished gown with a crown of fresh flowers.
Photo: Courtesy of Trevor Dixon
1980s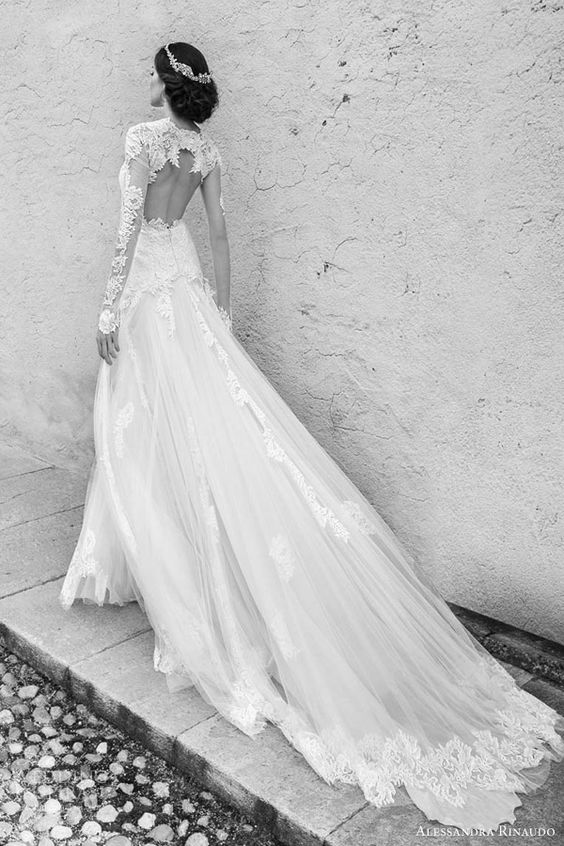 Since Princess Kate wore them, long embellished sleeves are back in style and here to stay. This Alessandra Rinaudo gown features the 80s trend as well as a long train for drama.   This gorgeous dress merges the classic and the modern – without the puffy shoulders.
A New Era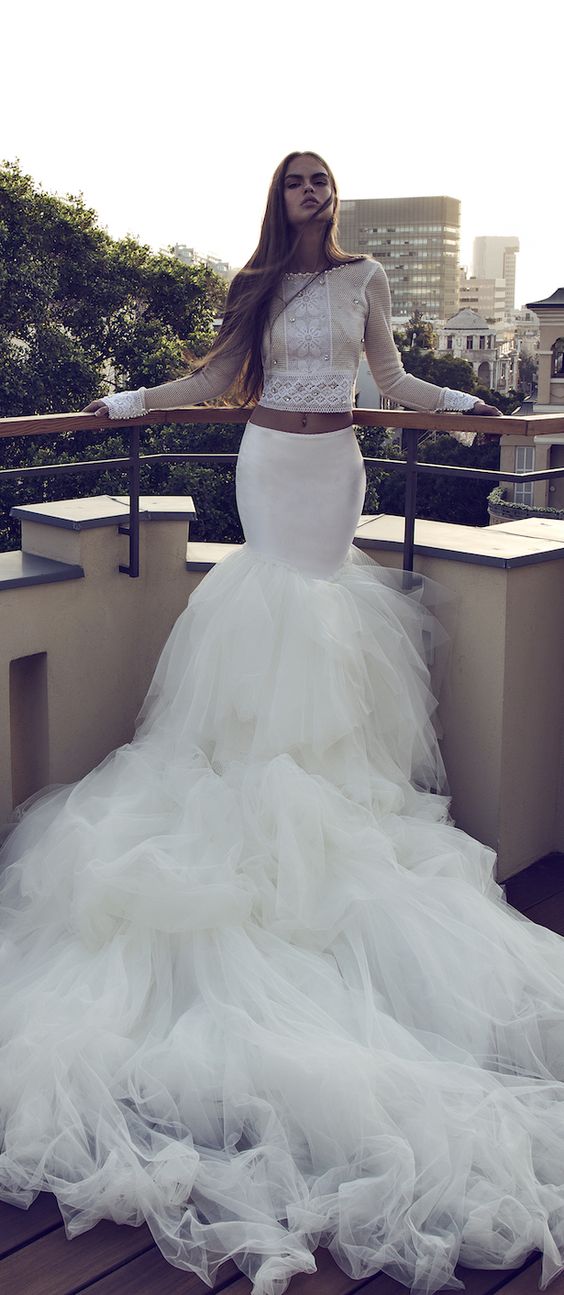 Modern trends have shown us designs that are completely new as two-piece wedding gowns are rising in popularity. The 2016 Zahavit Tshuba collection is full of flirty crop tops, perfect for the modern bride.