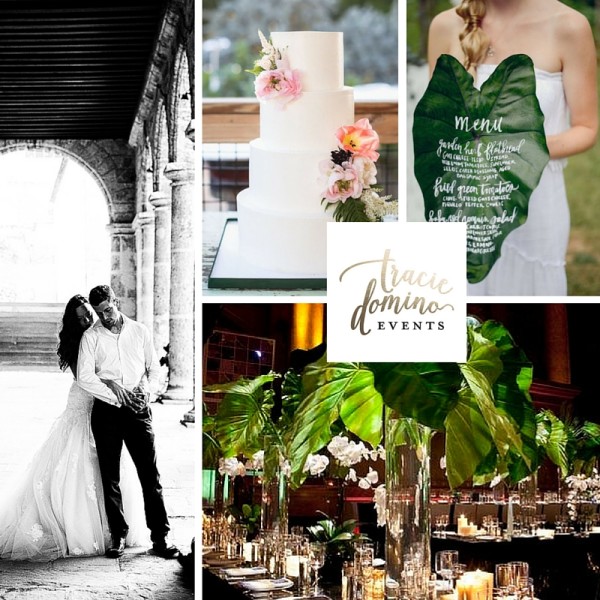 In honor of President Obama's  recent trip to Cuba for the Tampa Bay Rays exhibition game in the country, Cuba has been all over the news lately.  While we don't predict too many Cuba destination weddings this year for US citizens, the Cuban influence will be popping up in weddings here in Florida and nationwide.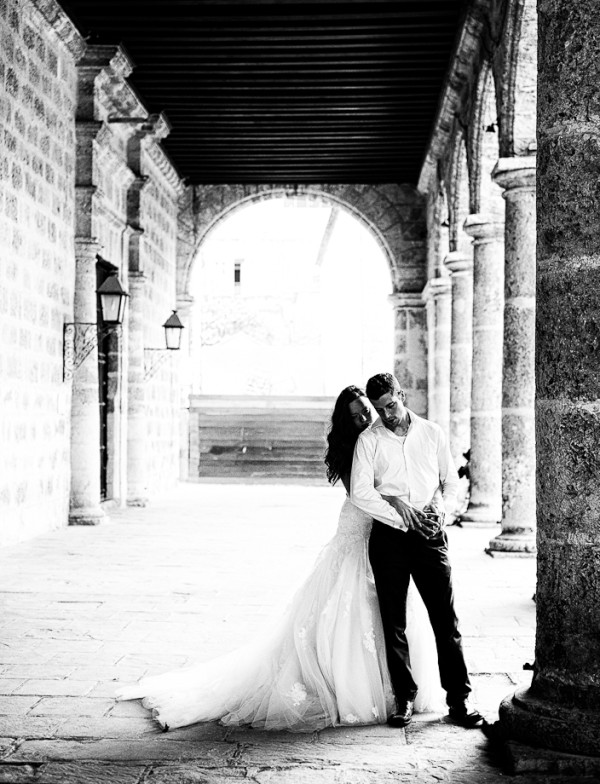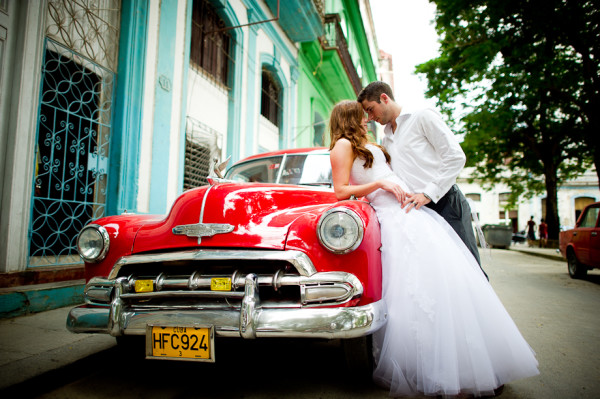 Photographer Carey Nash captured these gorgeous images from a romantic wedding in Cuba.  The history, the culture, the music, the bright colors- all are derived from Cuban influence.  Here are some signature Cuban details to incorporate into your Cuban inspired wedding.
Invitations
These modern Cuban-inspired invites are classic yet festive. These came from the 1940s Cuba Inspired wedding featured on Green Wedding Shoes.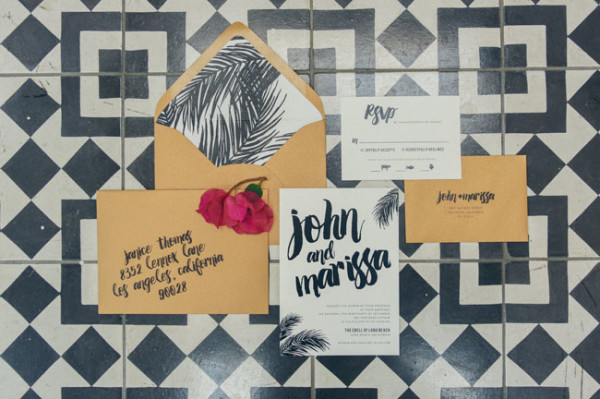 Decor
We love the use of texture and color. The stunning linens from La Tavola Linen add a little sparkle and the flowers and menu cards add a pop of color.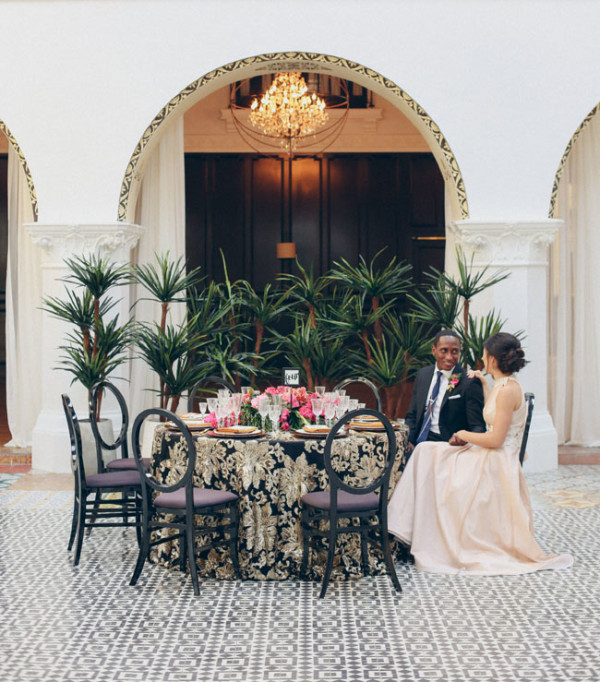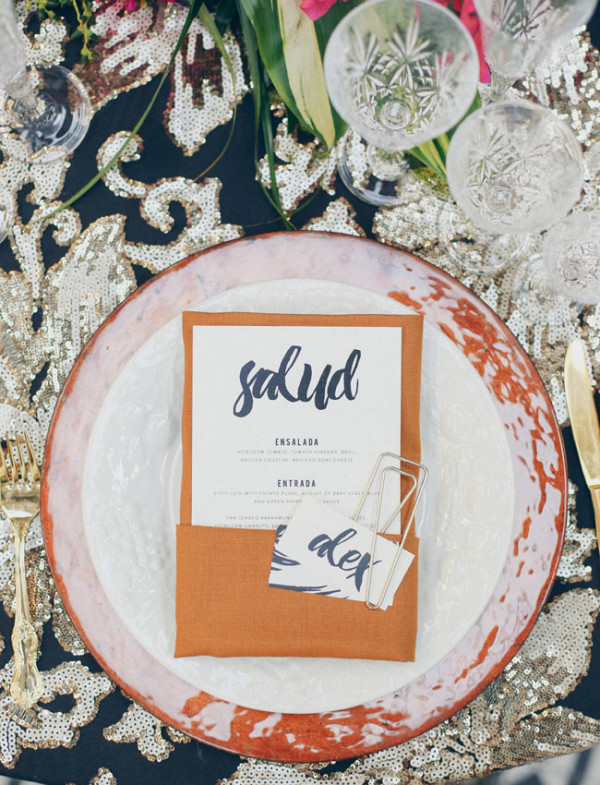 Photo Credit: Lukas & Suzy VanDyke
We love the idea of incorporating classic palm leaves. This menu idea came from Camille Styles and Alea Moore Photography.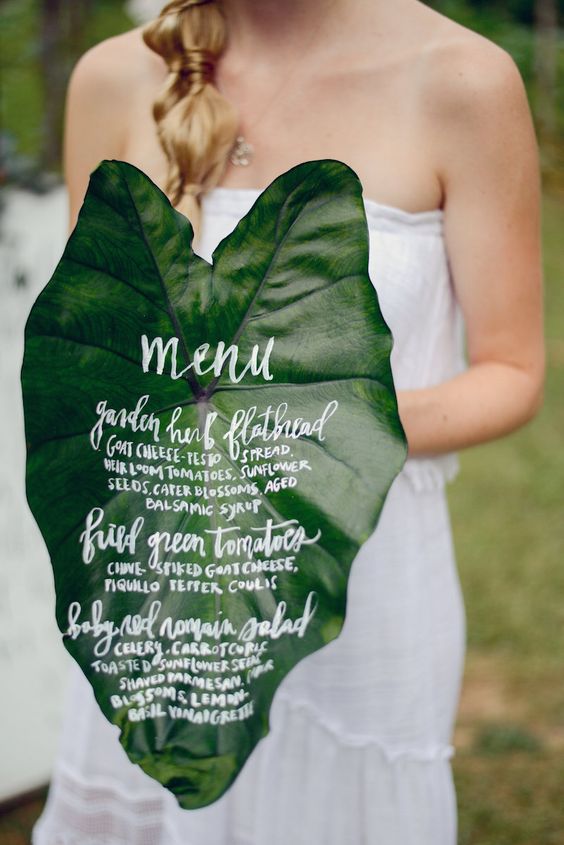 Palm leaves can also be incorporated into the reception space. Look how gorgeous and simple this look is from Florida Bride.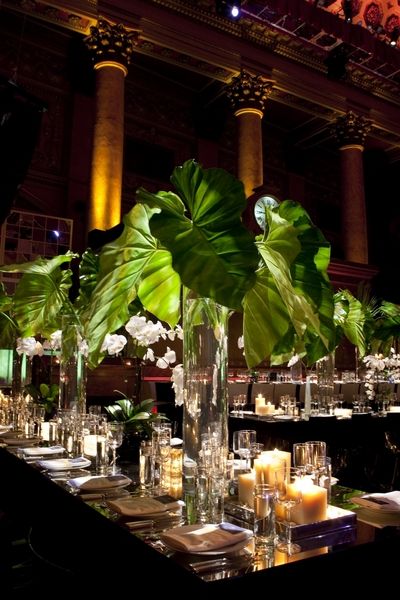 Wedding Gown
This gorgeous Claire Pettibone gown featured on Style Me Pretty is perfectly elegant for a Cuban wedding. The lace on this dress gives it a 1950's Havana feel. We love the inclusion of the pre-embargo car in the background.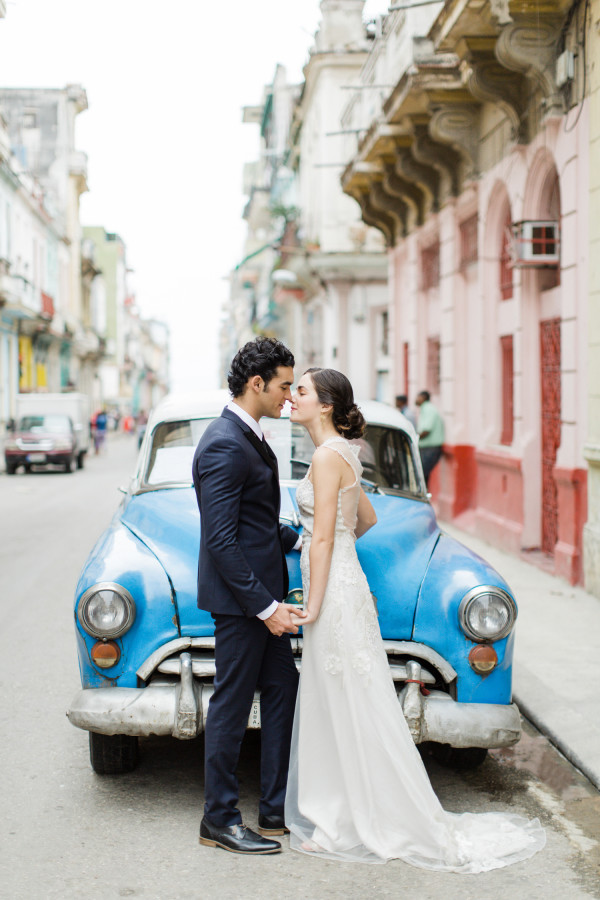 Photo Credit: Cly by Matthew Photography
Cake
Tropical foliage can be added to your wedding cake, giving the space a more fun and zesty feel. This idea comes from Hilary + David's Havana Nights wedding featured on Green Wedding Shoes!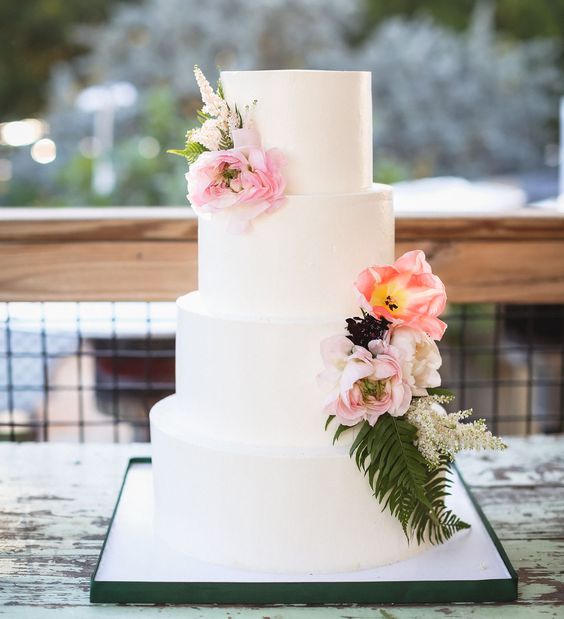 Photo Credit: Max&Friends
Cocktails
What's a Cuban inspired wedding without mojitos?!? This fun idea of a DIY cocktail comes from The Wedding Chicks and was captured by Angie Diaz.  You can also choose to have the bartender individually muddle the mint for delicious signature drinks.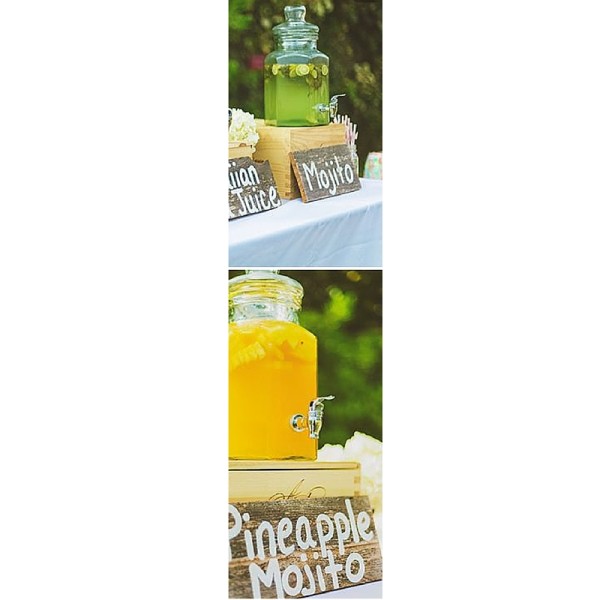 Cigar Roller
Tampa couples have figured this one out years ago, but adding an authentic cigar roller to your cocktail hour or reception is the perfect add in.  This vineyard wedding featured on Weddings Unveiled brought in their own hand-roller.
Photo Credit: Kristen Lynne
Favors
To beat the heat at outdoor weddings, offer your guests these fedoras, fans or parasols.  This photo, captured by Gemma Comas makes giving them away a breeze as guests can help themselves to these wedding keepsakes.