Our favorite trend of 2015 is highly-skilled (not to mention good-looking!) mixologists to really amp up the energy at your wedding bars.  No one likes waiting in line for a drink and if you can get high quality beverages in the hands of your guests fast, they will love you forever!  The Grand Bevy is our all time favorite provider of luxury artisan cocktails and they – like us – believe that drinks are as important as food and require as much attention. That is why they are dedicated to nothing else but creating specific cocktails and highly customized creative bar programs that are unique to each event.
We work with their owner, Josh Rosenthal, on behalf of our clients to handle the entire operation from the design and cocktail creation right through to breakdown. Their incredible cocktails are developed by those that are leading the modern mixology movement and by the world's top mixologists.
Here's the good news – they can work with your venue to bring this service to any location imaginable. S0 — save some room in your wedding budget, because this is a trend you will not want to pass up! Seriously – your guests will be talking about this added details for months to come!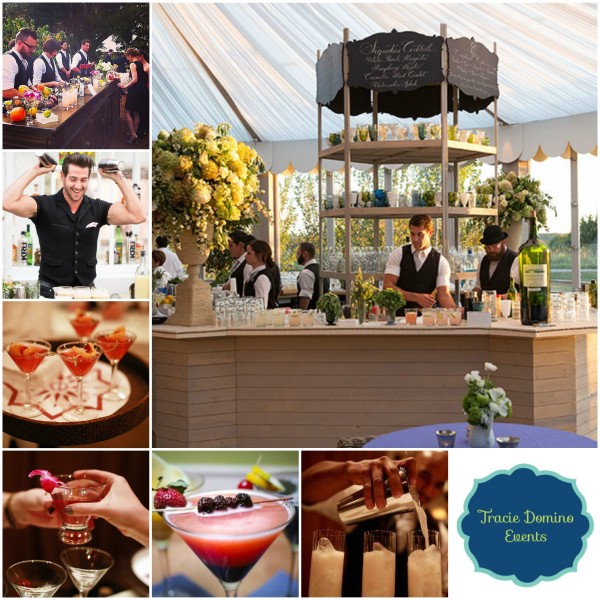 Photos courtesy of:
Four bartenders serving – The Grand Bevy via Instagram
Bartender making drinks – John Cain Photography via Bella Event Design & Planning
Bartender pouring drinks, red cocktails & cocktail with flower– Chellise Michael Photography via Colin Cowie Weddings
Large bar and cocktail with berries – Courtesy of The Grand Bevy